Sports Day Update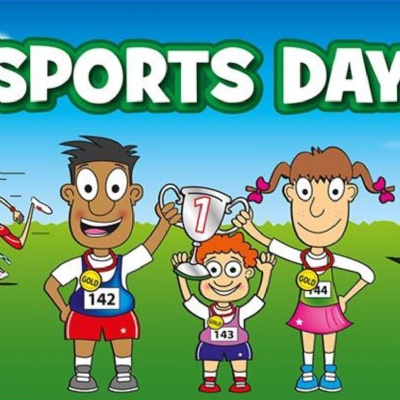 Sports Day – Arrangements.
Government Guidance for Friday 17th June : The Government has issued hot weather advice which says children and the elderly, and pets, are particularly at risk and:
If possible, stay out of the sun for long periods and avoid the hottest part of the day.
Jersey Met conversation at 9:25 am on 16/06/2022: "Phone apps are issuing predicted forecasts and are taking averages. The forecast for tomorrow is high pressure from the south, little wind, max force 2 UV 8. The predicted temperature for tomorrow is between 31 – 33 degrees – with a 2% error either way".
Having spent the past few hours seeking advice and guidance from weather experts including a conversation with the met office, health officials, a doctor, the Department, as well as listening to and discussing the staffs' views and concerns about the weather, collectively, we have agreed on the following decision. Parental responses have been vocal on both sides and equal in number, so we are aware that some of you will be disappointed, but some of you will be very relieved. Thank you for helpful suggestions. We have considered them all. We have held back until today before making a decision, hoping that the exceptional and unusual heat of 31 -33 degrees, may drop slightly. We are being warned that it may become even hotter on Friday, with no breeze and as well as high humidity.
Our decision has not been a knee jerk response by the school. It has been reflective, considered and influenced by strong guidance. We want to keep children safe from heatstroke, dizziness, sickness and heat exhaustion. Some people have said that they would be very happy taking their children to the beach to run around in this heat. Looking after 1/a few children on the beach, where there is a sea breeze, ice creams, water, shade, is very different to being responsible for a class of children in a very exposed area, with no shade for 2.5 hours. If only our field had been completed! This would be a very different story.
So, due to the 32/33 degree heat forecast for Friday afternoon, we have put children first and changed the schedule to adjust to the heat. The day will look as follows:
All children come to school with hats, water bottles, dressed in PE kit and having had lots of sun cream added.

7:00 – 8:30 am – Mr Le Rossignol setting up the Rec with Mr Fallaise.

8:45 am – staff give out coloured bibs to pupils.

9:00 am – children in hall to be placed in teams.

9:20 onwards – all children walk to the REC in teams. Please could we have any available parent to help with the walk to the REC.

10:00 – 11:30 – temperature between 21-24 degrees – Fun Sports – including water stops etc. Parents welcome to attend.

11:30 – All children return to school in teams to have lunch and find some shade and quiet activities.

1 pm –currently, KS2 return to REC – parent helpers please to help with walking. Gazebos will be up for classes to sit in shade when other year groups are participating or pupils sitting under any available trees, until their class members race.I'm

1:30 -2:15 – Competitive races begin – with shade/ water stops.

2:15 – return to school for ice cream and certificates in the hall.
All parents who can support with walking to the REC in the morning and/or in the afternoon for KS2 – please speak to the class teacher.
Kind regards,
Trudie De La Haye