New Guidance from CYPES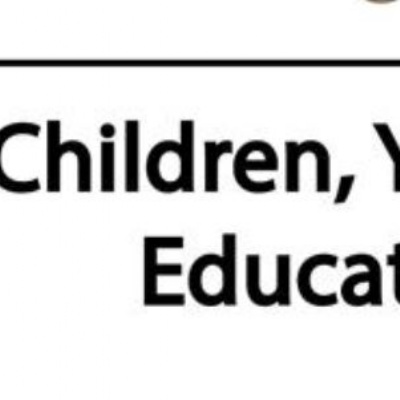 Covid Updates and Guidance from CYPES.
Symptomatic people
Anyone who has Covid-19 symptoms should not be in school and must isolate. They should also book a PCR test via the online portal at www.gov.je/covidsafe or via the helpline. Lateral Flow tests are good at detecting the Delta variant however the most effective test is still the PCR test. Guidance for symptomatic individuals on gov.je is below –
If you have one or more symptoms of COVID-19 you must:
isolate immediately, and away from other members of your household if this is possible

book a PCR test using the online form or call the helpline
Whilst you wait for your test and result you should not leave your home or accommodation except in an emergency or to receive essential medical care. You must not:
go out to buy anything, including food or other essentials

go to work or school

visit any indoor places such as pubs and restaurants or other people's homes or gardens

use public transport or taxis

let anyone who does not live with you into your home unless they are providing essential care or medical help or in the case of an emergency (this may include emergency repairs). You should tell anyone entering your property that you are isolating. If you need to have face to face contact, it is important you maintain as much physical distancing as you can and wear a mask
Direct Contacts
Just a reminder that currently Direct Contacts of a Covid positive person do not need to be sent home and are able to stay at school. However should a Direct Contact of a Covid positive person, who is in school, develop any of the following symptoms – cough, temperature, fever, runny nose, feeling unwell, fatigue, loss of taste and smell and headache, they will be sent home to avoid possible spread of Covid in school.
Test Availability
There has recently been a delay of around 48 hours from DC's being identified to them getting a test. This should now be resolved as a further 300 test slots per day have been opened.
Possible Christmas Performances.
I am keeping fingers and toes crossed that a Christmas Nativity/ pantomime may take place. I have written Risk Assessments etc to cover every risk factor I can think of. Risk assessments are also being conducted by CYPES before we definitely know if these performances can take place. If they happen, performances will look very different. Only small audiences will be allowed into the hall – a maximum of 50- 60 adults in the hall at a time, people sitting 3m away from the pupils and 1m from each other and lots of ventilation – so be prepared for a chilly hall.. For safety purposes, all performances will be ticketed, with a maximum of two tickets per family – no extras – sorry. To keep everything bubbled, we will timetable the date and time of performance for each year group. We will encourage parents to have completed a lateral flow test before arriving, stipulate entrance and exit routes into the hall, the wearing of masks throughout the performance and audience members to sit on numbered seats, matching their ticket. .I know this sounds very pedantic, but I am working through the strict protocols, in order to allow live performances, if possible. I will keep you up to date nearer the time, but wanted to forewarn you.
Residential trips
Working parties at the Department are working on these. Currently no trips off Island are being allowed. I hope this changes in the next few weeks; however, until we are given the green light centrally, there is nothing we can do. Due to costs and being fair to Guerladan in France, we will have to make a decision about Year 6's residential visit to France, in early January.
Thank you for your support at this time, when each day, some new guidance/ decision seems to take place.
Trusie De La Haye.