Face mask update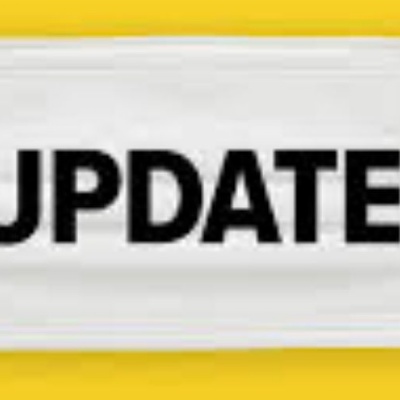 I share with you the updated guidance for Schools. I have highlighted how the guidance impacts on our school community. Thank you for being so supportive during these challenging times. Working together, we have done so well to keep our community safe, as we continue to engage our pupils in a broad and meaningful curriculum. Thank you to the staff, pupils and our families, for working together to make this happen.
Updated COVID-19 guidance for schools, colleges and early years settings:
From Monday 10 May, updated COVID-19 guidance will come into force for schools, colleges and early years settings. These changes – which include updates to guidance on masks, school and nursery trips, inductions, and proms– have been introduced following a sustained low number of cases on-Island.
Mask wearing has been recommended in schools and colleges since November 2020, with guidance tailored to different settings.
From Monday, the updated guidance is as follows:
· Early years: Staff are no longer encouraged to wear mouth or nose coverings.
· Primary school: Staff are no longer required to wear mouth and nose coverings during lessons.
Staff should continue to wear mouth and nose coverings in communal areas.
Staff will continue to wear coverings at drop off and pick up and in meetings with parents. We would encourage the wearing of masks by parents at drop off and pick up; however, this is guidance and recommended, not a requirement.
· Bus travel: Children over the age of 11 are still required to wear masks on buses.
Children, young people and members of staff who wish to continue wearing masks in lessons may do so.
All adult visitors to any indoor school setting should still wear a mouth and nose covering.
Despite the easing of guidance on mask-wearing, the guidance on maintaining class/year group bubbles remains in place. Also, guidance on ventilation in schools continues: all space should be well-ventilated using natural ventilation or using ventilation units, to increase air circulation and minimise the risk of COVID-19 droplets being spread.
Due to this requirement, at St John's School, we will need to maintain our staggered drop off and pick-ups, as bubbles continue to remain in place. We will continue with staggered lunches and break-times to ensure class bubbles do not mix. This remains challenging for us all and a logistical nightmare in school, but for the safety of our community, we must continue with these plans until guidance changes.
The guidance on hand and respiratory hygiene also remains in place.
From Monday 10 May, updated guidance means that:
· Nurseries and schools can conduct on-Island trips for class/year groups - we have trips/visits planned and will begin these soon.
· Settings can hold induction days for new or potential children/students including for new starters to Nurseries, primary schools, secondary schools and 16+ providers. We will inform you of the transition process to secondary schools for Year 6, when we are sent the information.
· Events that involve multiple year groups can take place, subject to a comprehensive risk assessment. This includes school sports days, or Island-wide school sports events. We will plan a Sports Day; however, this year, it will look different as class bubbles are unable to mix - unless guidance changes. Details will follow later in the term.
Deputy Medical Officer of Health, Dr Ivan Muscat, said: "The introduction of additional guidance for schools and settings was prudent in light of the risks posed by COVID-19. However, given the low number of cases on Island, we are now able to amend our guidance.
"Our aim has always been to minimise the risk of COVID-19 transmission by minimising the spread of the respiratory droplets that carry it.
"This is why we are continuing to advise that schools and settings continue to focus on ventilation, both in classrooms and communal areas. Maintaining high levels of ventilation will ensure that any respiratory droplets do not linger there."
We continue to gradually move forward to increased normality.
We are delighted that Paul and Pippa Adams are in school during the next two days, leading exciting drama workshops for our children. Thank you Paul and Pippa, for coming to share your skills and talents with us.
Looking forward to an exciting week ahead,